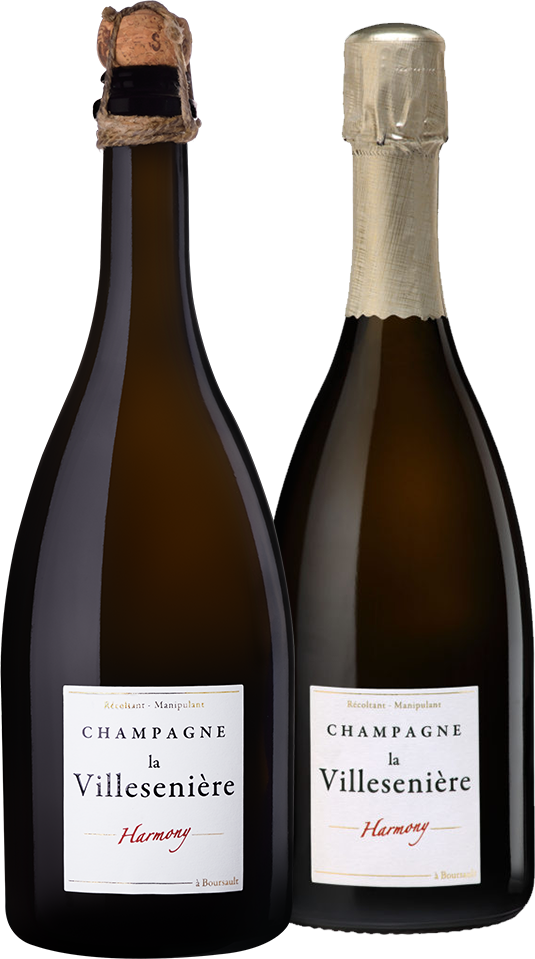 Harmony

Extra Brut
2011
Blended Champagne made only from base wines from the same harvest 2011 which claims its terroir.

Champagne with golden highlights reflections and fine light foam. On the nose, exotic fruits (pineapple, grapefruit) blend with a delicate minerality to bring a real purity. A refined and silky mouth punctuated by delicate aromas of brioche or even fresh butter and has a really lovely finish.
50 % Chardonnay
38 % Pinot Noir
12% Pinot Meunier
Harvest 2011
2012
In this cuvée you can see a pale gold colour with lots of tiny, lively bubbles.

The nose evokes the scents of summer with yellow peach, mimosa, honey and fresh bread, while the palate is fresh and clean on the attack.
50 % Chardonnay
50 % Pinot Noir
Harvest 2012
Gault & Millau 2020 : 16.5/20
Retail price per property :
Bottle 75cl
Important quantity contact us