Portrait of winemakers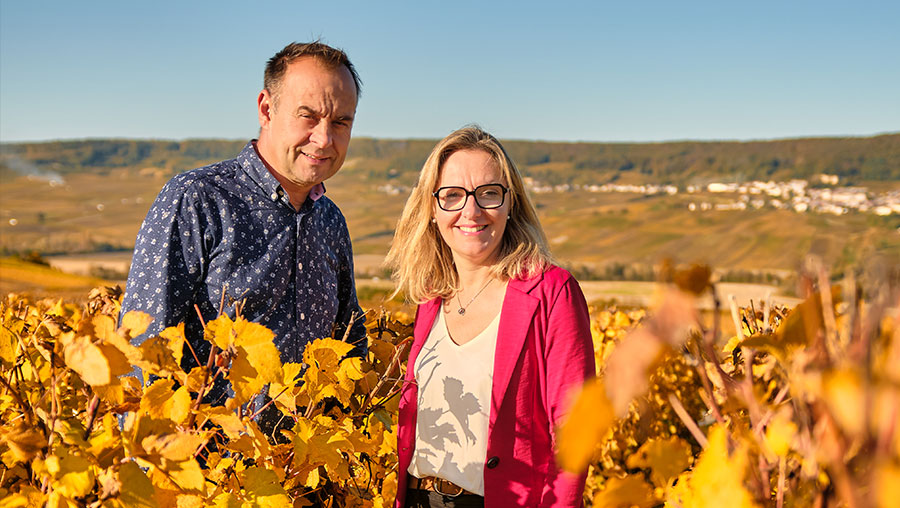 Perched on the hillside, with a magnificent view over the vineyards stretching down to the Marne River in the valley below, you'll find the pretty village of Boursault.
This is where I grew up and where I learned about everything that goes on in the vineyards. I always knew that this would be where I would live and work.
It was thanks to my parents and grandparents that, little by little, I learned about wine making: I learned that it requires hard work, patience and rigour and above all I came to understand that everything starts with the vines.
Dream , desire … The first Cuvée is born in 2010 after many years of reflection and sharing knowledge..
It's been more than 20 years now that Cyrille, my husband, and I have been tending our vines and sharing our love, not just of the land, but of its history and traditions as well as the satisfaction we get from a job well done.